1. – THE NOVELLA, THE PERFECT FORM OF PROSE FICTION
The new MMU Novella Award will champion a form that continues to defy definition but which, says Robert Graham, prose fiction writers love
<![if !vml]>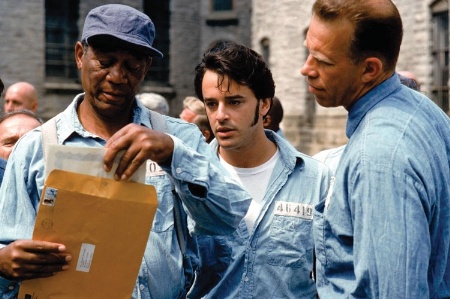 <![endif]>
"I believe the novella is the perfect form of prose fiction. It is the beautiful daughter of a rambling, bloated ill-shaven giant (but a giant who's a genius on his best days)."
If you're willing to go along with Ian McEwan's observation in his 2012 New Yorker piece – and I am – recent examples of bloated novels might include A. M. Homes' May We Be Forgiven (nearly 170,000 words), Jonathan Franzen's Freedom (close to 200,000 words) and Kate Atkinson's Life After Life (more than 250,000 words). Sure, there have always been longer novels around – Moby-Dick (210,000 words), War and Peace (more than 500,000) – but 30-odd years ago, many of the novels I read were short: The Prime of Miss Jean Brodie (39,000 words), Slaughterhouse Five (49,000), Billy Liar (54,000).
The novel's drift towards obesity is partly cultural: in this period, many aspects of life have become inflated. A Starbucks cappuccino comes in a super-sized mug, whereas the Italian prototype is served in a standard cup. Films were mostly shorter in the last century: Raging Bull comes in at 129 minutes, whereas Martin Scorsese's most recent, The Wolf of Wall Street, is 180. In this context, it's tempting to think of Mark Twain apologising for the length of a letter and explaining that had he had more time he would have written a shorter one.
The opposite of the often phone-directory heft of the contemporary novel might be the short story, which benefits from brevity and distillation. From Anton Chekhov to Alice Munro, many classic short stories are less than 10,000 words. A short story on its own can be a satisfying read, but a single-author collection or an anthology? Maybe less so; a book of short stories can feel episodic.
One of the attractions of the novel is that it's immersive and usually takes days not hours to read. What you read at any given sitting is a continuation of what has gone before and a preparation for what lies ahead. The novel depends for its effect on being extended and cohesive. Thoughts like these lead me to suggest that the novella can have the virtues of both novel and short story without the shortcomings of either.
Just what a novella is has been hotly debated, with some of the heat focusing on length. The Great Gatsby, at 55,000 words, is considered too long and, at 15,000 words, James Joyce's The Dead too short. Between these boundaries, The Turn of the Screw (42,000 words), Animal Farm and Ethan Frome (both 30,000) would appear to be novellas – at least in regard to length.
I recently suggested to Nicholas Royle, Salt Publishing's fiction editor (and senior lecturer in creative writing at Manchester Metropolitan University), that Alison Moore's Man Booker shortlisted The Lighthouse, which he had sourced and edited, might be a novella.
He strongly disagreed. "It is not, in my view, a matter of word count. The Lighthouse is not a novella. It is a novel. It's a short novel. A novella, I was taught by my German lecturers at university, is a novella because it has a tighter focus. It's about one thing and probably only really about one character. It may have unity of place, too."
Richard Ford, in his introduction to The Granta Book of the American Long Story, examines just such theorisation of the form and suggests that the difference between short story and novella is that, while the story involves restriction and intensity, the novella may have intense effects but wider implications. He fails to find much consensus on what a novella is, though, and decides to take a straw poll of other American writers. The one aspect on which his peers agreed was that it would be between 60 and 120 pages long.