An Electronic Magazine by Omar Villarreal and Marina Kirac (c)
Year 2

Number 45

December 22nd 2000
Thousands of candles can be lighted from a single candle, and the life of the candle will not be shortened. Happiness never decreases by being SHARED.

________________________________________________________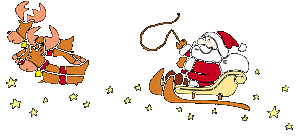 Give generously to others... but keep some things with you to keep you going all through 2001 and after.
Keep the hug somebody gave you or you gave somebody in your heart so that you
are ready to love, to forgive and to hug somebody always.
Keep the smiles of joy and the illusions of the little ones in your eyes so that you can also look at the world with hope, illusion and faith always
Keep the sound of laughter of friends and family in your ears so that you can remember to smile a lot and how good it feels to love and to be loved and to stick together always .
Keep the true spirit of Christmas with you and be blessed always.
MERRY CHRISTMAS AND A HAPPY NEW YEAR !